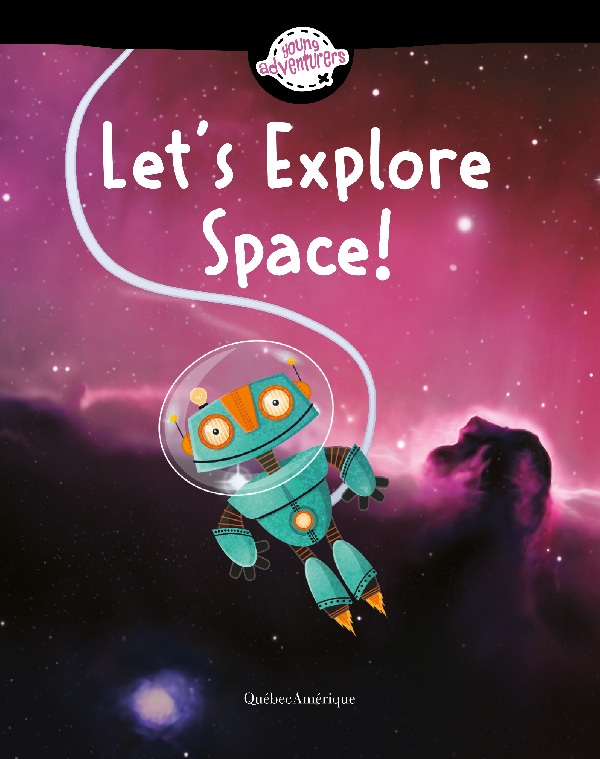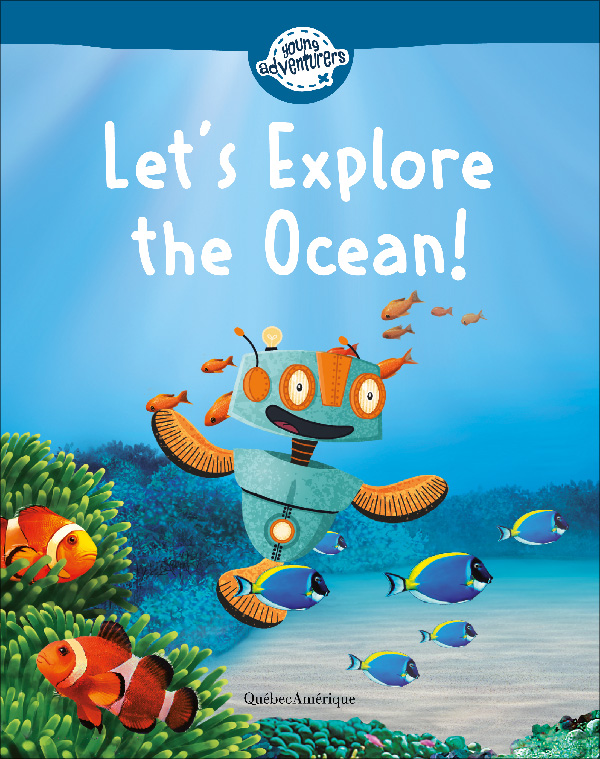 A series in 2 volumes
YOUNG ADVENTURERS invites children to explore and learn through full-page illustrations that give them the impression of being immersed. The engaging and exciting text directly addresses young children using short, simple sentences and a tone that is inviting and dynamic. Each volume in the collection has a friendly-faced robot-guide with the amazing ability to transform itself in order to travel all over and explore every environment.
Do you want to make incredible discoveries?
There's nothing easier, young adventurer. Follow me!
LET'S EXPLORE SPACE
Let's go into the vastness of outer space! It's full of wonders:
colourful planets,
long-haired comets,
far-off galaxies,
and many others…
It's up to you to discover them all!
LET'S EXPLORE THE OCEAN
Ready for a new adventure?
Let's dive into the ocean, which hides a thousand treasures:
luminous fish,
giants of the depths,
sea unicorns,
and many others…
It's up to you to discover them all!
TOPICS
Space
Ocean
Weather (available soon)
Earth (available soon)
TARGET AUDIENCE
Elementary school children, 4-8 years old
FORMAT
178 mm x 229 mm, (7 in X 9 in)
A spectacular dive into the world of knowledge.
Also in the Children's Category